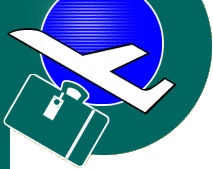 Ed and I have been together for 10 years. Ed is a flight attendant for Delta Air Lines and Keith is the Pastor of a GLBT Gay Christian church in Atlanta. The website is www.GLBTchurch.com

We met 11 years ago when Ed was working for Northwest Airlines and Keith was working in the travel industry for a company called Worldpan. Both of us being in the travel industry has allowed us to travel all over the world.

UPDATES!!

AUGUST 2009

Keith and Ed will be taking a cruise on Azamara Cruise Lines out of Copenhagen. We will be going to Germany, Finland, Russia, Estonia, and Sweden.

SEPTEMBER 2008

Keith and Ed Took a Canadian Cruise out of NYC. Traveled to Halifax, St. Johns, Boston, Martha's Vineyard and NYC.

NOVEMBER 2007

Keith and Ed took Mediterranean cruise. Barcelona for 4 days, Nice, Monte Carlo, Florence, Pisa, Rome, Naples and Palaremo Sicily.

We have moved closer to downtown in order to be closer to the church. Stay Tuned ....

Would

you like

to email

us or

sign our

Guest Book?

Click the

link at

the bottom

of this

page.

KEITH AND ED'S SITE

Keith and Ed Welcome You!

We are a Christian Gay Male couple living in Atlanta GA.

We have been together for 10 years and counting. To Find out more about us click on the Who Are These Guys link below.